Remote leadership and asynchronous management
2021-03-16 — 2021-03-16
Working remotely is not just working from a "different" location.
In the last decade, in most organizations, collocated team members have been front and center and remote workers were an afterthought who saw and heard the collaboration on a video call.
In the coming decade, remote workers are going to be front and center.
More than ever this is the time for organizational leaders, coaches and managers to upgrade their mindset, learn a new set of skills and adapt their own communication style as well as the collaboration mechanisms in their organizations to be inclusive, respectful of freedom and independent of location and time.
The current style of management will no longer be relevant as the world is changing.
The future is remote-first and asynchronous.
Molood has founded Remote Forever with the vision of bringing remote working to digital transformations in companies around the world. In this inspirational talk, you will learn how to communicate and collaborate effectively remotely to maintain business agility in a future where teams are remote by default.
This talk will challenge some of the assumptions you have about working remotely and will inspire you to level up your mindset and get ready to adapt to new ways of communication and leadership.
Molood Ceccarelli
Remote Work Strategist and Agile Coach
CEO of Remote Forever | Founder and host of Remote Forever Summit
https://www.linkedin.com/in/molood
Molood Ceccarelli is a remote work strategist and agile coach. She helps entrepreneurs of distributed companies to create future-proof scalable and agile businesses that empower remote employees to collaborate effectively in people-centric workplaces.
Her work has been published in places such as Forbes, Entrepreneur, Huffington Post, Inc as well as Scrum Alliance and Shiftup. She is often referred to as the queen of remote work. She is the CEO and founder of Remote Forever and the founder of Remote Forever Summit, the largest online summit about remote work in agile that since 2017 has attracted over 10k attendees from around the world every year.
This is not a "webinar"! You will be engaging in live conversations with real human beings who share your challenges. You are expected to be heard and seen throughout. As with any remote meeting, each participant of the workshop brings part of the meeting space with them. Please help yourself and others by ensuring you:
Call from a quiet place.
Have a stable broadband internet connection. Optimum bandwidth, i.e. internet speed on your side will be at least 10 Mbps download / upload. You can measure it using speedtest.net.
Use a headset.
Turn your video camera on.
To optimise your set-up, follow these suggestions on how to have a great video conferencing setup.
The session will be held in the video meeting app Zoom which you can download in advance from this link: https://us02web.zoom.us/j/83119977960
This zoom meeting will be recorded for internal use: the recording will be shared with participants of the meeting, as well as the small group of past Remote Sessions speakers. If you do not consent to the recording being shared, please let us know and we will ensure that you are not included on the final file.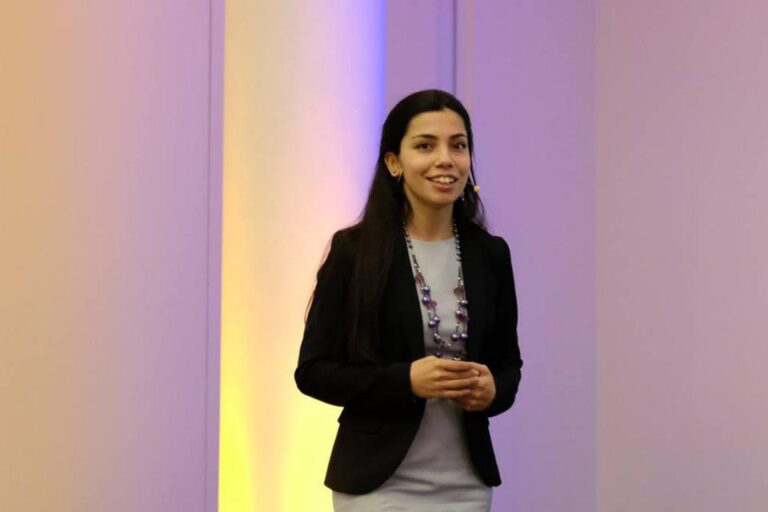 Molood Ceccarelli
Remote leadership and asynchronous management