Culture on a Virtual Team – Does it matter?
2020-10-20
2020-10-20 09:00 – 10:00 CEST
Working remotely often means we are working with colleagues from different countries.  But that should not be a problem, since you are staying in your own country, right?  Wrong.  We bring our cultural assumptions and ways of working to the virtual collaboration, and that means cultural diversity offers its challenges and opportunities. 
Theresa has recently published her book Virtual Teams Across Cultures: Create Successful Teams Around the World and during the research found three ways cultural diversity impacts virtual teams.  During the session, she will explore this topic as well as what it means to develop cultural competence while sitting in your own country.
The session is designed especially for anyone who leads a multicultural team or works virtually with stakeholders in other countries. 
More about Theresa

Website:  www.interact-global.net
Book webpage: https://www.interact-global.net/book/
Newsletter:  https://interact-global.us13.list-manage.com/subscribe?u=d6b3032a9fe186ca084597946&id=7c25fa7802
FORMAT OF THE SESSION
This is not a "webinar" meaning that you will be engaging in live conversations with real human beings who share your challenges. You are expected to be heard and seen throughout the session. As with any remote meeting, each participant of the workshop brings part of the meeting space with them. Please help yourself and others by ensuring you:
– Call from a quiet place
– Have a stable broadband internet connection. Optimum bandwidth, i.e. internet speed on your side will be at least 10 Mbps download / upload. You can measure it using speedtest.net.
– Use a headset
– Turn your video camera on
To optimize your set-up, follow these suggestions on how to have a great video conferencing setup.
The session will be held in the video meeting app Zoom which you can download in advance from this link: https://zoom.us/download#client_4meeting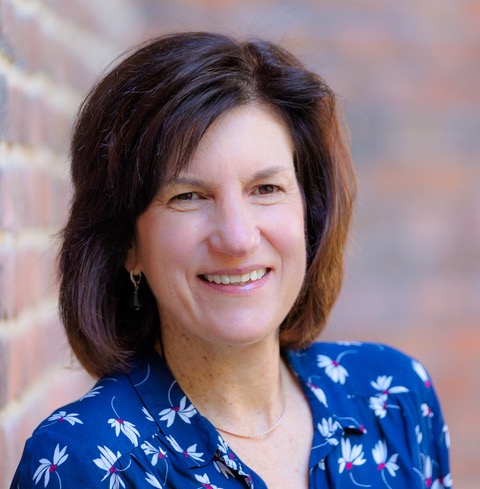 Theresa Sigillito Hollema
Author, consultant, team facilitator, trainer, speaker